4 tags
Public Schools, Cliques, and my Son
The girl in the dinosaur costume holding my son's hand in this picture is breathtakingly pretty now. (this was taken 5 years ago) For me however her beauty is marred every time I watch her body language move to physically exclude my son from her conversation with two other boys. The three of them have decided after six years, my son is no longer worthy of their friendship. In...
3 tags
3 tags
3 tags
3 tags
2 tags
3 tags
2 tags
4 tags
1 tag
4 tags
 ZOMG, I have no time to watch amateur porn. But I got time to laugh at cats always.  indifferent-cats-in-amateur-porn: Okay, everybody watches porn right? And from time to time, you come across a video that suddenly makes you laugh out loud. I had the best lol-moments with indifferent cats in amateur porn. I searched the web intensively but I couldn't find anything similar, so here it is. Do...
3 tags
4 tags
1 tag
1 tag
3 tags
2 tags
6 tags
Homestretch
Almost back to USA, last week abroad. Still adventures ahead, but I'm exhausted & if I'm tired, think of how my 4 & 10 year old must feel.  Haven't posted to here because my macbook is beloved by me, but falling apart, keyboard hasn't worked for a year now, & the fans are done. I should have gotten the fans fixed in Beijing, but spent all my time with my...
4 tags
Pollution in Beijing has been clear for most of my trip, but last few days have been more of a glimpse of what it's like to live & jog on these streets. I can barely see the bldgs 2 blocks away, that's NOT fog. There are ginormous flower structures everywhere with annuals for some stupid reason instead of plants that will clean the air. Trees are highly protected, it's not...
Dear Mom, I just got your message, I'll skype when we get to Korea later today, the internetz blows here in mainland China. I've enjoyed seeing Sloss here in his home at Beijing, sorry you won't see him. Beijing would have not been much fun without my brother to translate for my lazy Chinese & know the best clubs/restaurants. Wolf and I have had the best...
6 tags
Lets talk about Club Latte here in the party heart of PRC, shall we? Even on a Tue night, the place is full of kids with more $ than taste. I had to check a ceramic Buddha & my camera. Really? That doesn't deter anyone who needs to work their commerce here. Place full of PRC party leader kids chock full o shit, I can tell the signs. I'm just cranky. We leave here tomorrow &...
1 tag
Last night in Beijing, once again at Fubar, mentally weighing another trip to Club Latte. Pics this time!
Watching 1st ep of new #Dexter now. Note to self: Do not attend 20th HS reunion.
4 tags
In Shanghai RIGHT NOW, good news, Tumblr isn't banned yet! (I think so anyway, this is the first time in weeks I've had good enough internet to even see this site, much less past  world's biggest firewall.) My other social stuff? Oh hells no, I get redirected straight to China Unicorn. Sadly, those are the sites I'm more chatty on.  I'll have to steal the...
7 tags
4 tags
4 tags
2 tags
Final Four Weeks
I should have told our children we were leaving India a month earlier. They're outside right now, taking pictures of where we live, starting to make the change in their own heads that we're leaving home here. I don't know that they really understand the epic huge trek we're taking them across Asia in a few short weeks. I really don't know if they'll enjoy it. In...
3 tags
3 tags
I was going to write a scathing, snarky post about how I'm sad to miss one of my favorite weeks in San Francisco; the week of Burning Man when all the self indulgent rich drive or fly or (I know a guy) even bike to Black Rock City, freeing up parking spaces and lowering the queues to eat and drink in The City's bars. Turns out I can't do the subject justice, too exhausting to...
5 tags
1 tag
Fou weeks left total in Hyderabad. Then the list of destinations gets pretty dizzying: Agra, Delhi, Valley of Flowers, Jaipur, then leaving India for Hong Kong, Macau (Happy Birthday to me!), Hong Kong again, Shanghai, Beijing, Seoul, Greater Japan, Tokyo, then States, drop the kids in Minneapolis first so they won't see me weep at night when it comes time to re-enter teh San Francisco...
4 tags
Overtraining
1. When I  buy a new pair of running shoes I'm way too pleased at the bloodstains from blisters as they are broken in. "By the time I'm done with these shoes. I'll run faster and longer than ever before, take that, pain" 2. I get sick weekly, only take one day off and debate taking meds to run with a high fever. (NO, I didn't do it, but damn, how did I get to...
Bangalore today!
First running at the gym, then airport, then Bangalore by myself for a weekend! So excited.
Someone is playing a movie soundtrack at full volume in my neighborhood right now. The treacly romance songs! But of course it's being played for the dance numbers, which are turned up SUPER LOUD. wow. My windows are vibrating. Also, the snare drums are giving me a headache. This is not a normal Monday morning in my India at all. I can hear the guards & other people outside my street...
"Love does not claim possession, but gives freedom."
– Rabindranath Tagore (via soul-asylum) I'll always reblog Tagore, he was amazing! :)
3 tags
5 tags
4 tags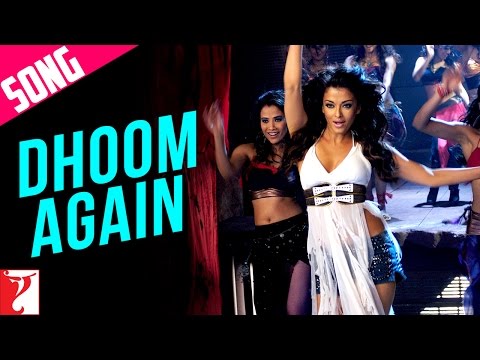 2 tags
Chrome add ons
are kicking my ass. I'm going to sleep first in all this monsoon rain, then figure out how I like using this best. Thank you, Chrome add on coders!